Latest news.

Announcements, musings and hearsay.
GoLittle's triple App Store feature

14 Dec 2018 It has almost been a year since GoLittle launched, and we are mighty happy and proud that it has already been featured by Apple on 3 different occasions.

Shape is on the Marathon list

08 Oct 2018 Every year Børsen, the leading business newspaper in Denmark, selects growing businesses to receive their renowned Gazelle Award. We are very happy and proud to have been awarded our fourth Gazelle statuette in as many years. This Gazelle is extra special for us though. It ensured that Shape is now on the exclusive list of Marathon Gazelle winners, consisting of companies that have received four or more in a row. This year only 105 out of 300.000 Danish companies were on the Marathon Gazelle list. We owe it all to our wonderful team and courageous clients.

Officially the Best Betting App
25 Jun 2018 The beginning of June is the time of the year when the representatives of the betting world gather in London to celebrate their achievements at the most prestigious event of the industry. This year was our first as participants, and we returned home winners of the Best Native App award with the Oddset app.
READ MORE →
Double Gold at Danish Digital Awards 2018
05 May 2018 At this year's Danish Digital Awards we were shortlisted in 3 categories and we brought home gold in two of them with the OK app and DLG Mobile. We are especially proud that we came out on top in the Mobile category and the Innovation category. Kudos to our brave clients and the teams who works diligently on the apps.
READ MORE →
Working at Shape and shaping Denmark
10 Apr 2018 AISEC has interviewed Leonardo Deleon, our developer from São Paulo, Brazil. Leonardo came to Europe in 2016 to work as a mobile developer and we are thrilled to have him on the team!
READ MORE →
App of the Day
13 Mar 2018 We have been working with Morten Resen to bring his vision to life. With GoLittle he aims at putting an end to the endless flood of text messages, calls and misunderstandings when trying to arrange playdates. We are stoked to see the welcome it has received, and we are also pretty stoked that Apple has decided to feature it as App of the Day.
READ MORE →
The app iPhone X is missing
06 Nov 2017 Simon Støvring has created an a nifty app, that we believe should have come bundled with the iPhone X from day one. It allows the user to record lengthier clips of your personifiable emoji tomfoolery. Simon's custom iOS app uses private API's that can access the same functionality that Apple's own does for Animoji.
READ MORE →
Gazelle hattrick

16 Oct 2017 The leading business newspaper in Denmark, Børsen, gives out the Gazelle award to growing businesses every year. We are proud to receive it for the third year in a row.
Magasin Goodie Card Goes Straight to the Top
11 Aug 2017 We have been working diligently alongside the Magasin team, to bring a first-rate membership app to their many Goodie Card holders. We are quite thrilled with the reception so far, especially how it went straight to the very top of the App Store upon release.
READ MORE →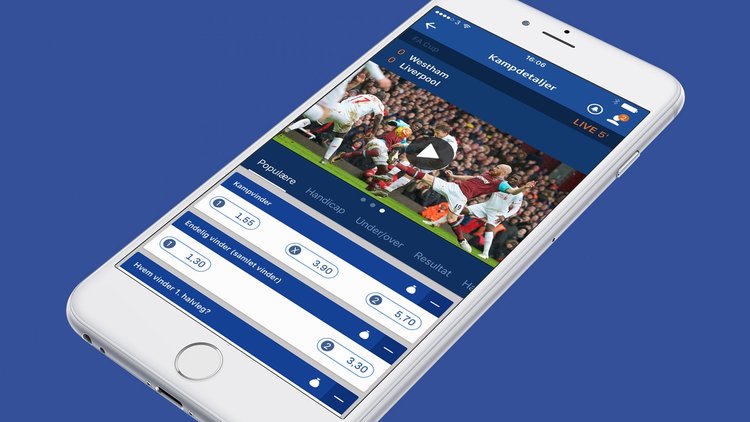 Betxpert Booking Awards: Best Mobile Platform
10 Dec 2016 At this year's Booking Awards, the Oddset app won the Best Mobile Platform prize. When we set out to make it app, one of the objectives was to build the most user friendly betting app out there, therefore we are naturally proud that the Oddset app was the only one to receive top marks for User Experience.
READ MORE →
Achieving business goals using new iOS features
01 Nov 2016 Some of the most important metrics for almost any app includes: retention, user acquisitions and customer lifetime value. If an app is central to a business or organization, these terms will usually correlate closely with the business' overall goals, such as making a profit or growing a base of loyal users.
READ MORE →
Aarstiderne wins Guldprisen
31 May 2016 Last night at FDIH E-handelsprisen, Aarstiderne took home Guldprisen ahead of a host of prominent nominees such as Momondo and Bolia, as the number one e-commerce company in Denmark and on top of that they won the 'Best in Food' award. Their succes is well deserved and their will to strive for the best customer experience is commendable. We are proud of working with them, in an effort to bring organic food to your doorstep with a few taps.
READ MORE →
3 awards at DIA 2016
02 May 2016 At this years' Danish Internet Awards we were fortunate enough to come home with 3 awards. The Mit Se og Hør app won two for Best Mobile Platform and Best Use of Social Technology and GoMore won for Best Digital Product. We are obviously very happy on behalf of our partners.
READ MORE →
Our first Gazelle
18 Nov 2015 Every year since 1995, Børsen, the leading business newspaper in Denmark, has selected growing businesses to receive their Gazelle price. And this year, Shape A/S is among their chosen ones.
READ MORE →
Say hello to NotShot
02 Nov 2015 We were lucky to get a development kit for the new Apple TV before its' release, and of course we thought: "Let's make an app, so we're part of the game from the beginning!". We wanted to gain some experience with the technology.
READ MORE →
Our take on native, shell and mobile web apps
19 Aug 2015 App development is a complex field of technology and there are many aspects to take into account. So we understand why the alternative options to building native apps, i.e. making web or shell apps, might seem attractive from a first glance. Therefore, to explain why we prefer the native solution, we will try to map out some of the major differences between building web, shell and native apps.
READ MORE →
issuu wins at TabbyAwards
14 Jul 2015 The Tabby Awards is the only global competition for apps that are specifically designed for tablets. Nominees along with the eventual winners are chosen by a board of international app specialists for each category. This year, issuu was among three finalists for the Magazine category, along with Harrods and the New Yorker Magazine. More than 100,000 people voted, and in the end selected issuu as the Best Magazine App for iPad. We are very happy for issuu and proud of the part that we have played in this succes.
READ MORE →
Introducing ASRGH
24 Mar 2015 It is vital to stay up to date with the ever-changing App Store Review Guidelines. To make it easier we made a website that lists all the changes that has been made to the guidelines.
READ MORE →
Mobile of the Month
04 Nov 2014 We are thrilled to see that the issuu app has been so well recieved since the launch in September, and we couldn't be happier that the FWA has picked it as Mobile of the Month.
READ MORE →
We came in second
18 Nov 2015 Bureaubiz have indexed the Danish agencies, based on growth and profit over the past 3 years. Shape scored a Bureaubiz Performance Index Rating of 6.6 which is the second highest out the 221 ranked agencies. We are especially happy with this ranking because we invested significantly in the opening our Zurich office last year. We are proud to be performing well amoungst the most esteemed Danish Agencies.
READ MORE ›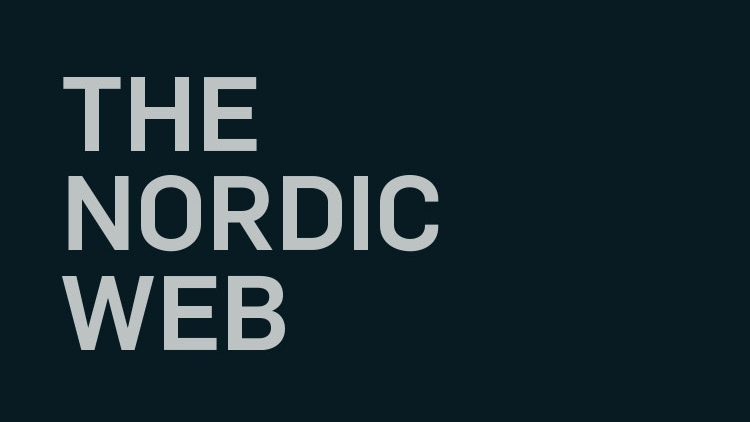 The Nordic Web interview
31 Jul 2014 Christian did an interview with the people from The Nordic Web about our approach to developing apps, startup myths and not wasting your time.
READ MORE →
6 million monthly users
01 Jul 2014 In october 2010 we got an email from the people of Songkick. At that time all we knew was that they had a popular website. It turned out that they were out to find a partner to help them make an iPhone app to enable even more people to find concerts of their favorite artists.
READ MORE →